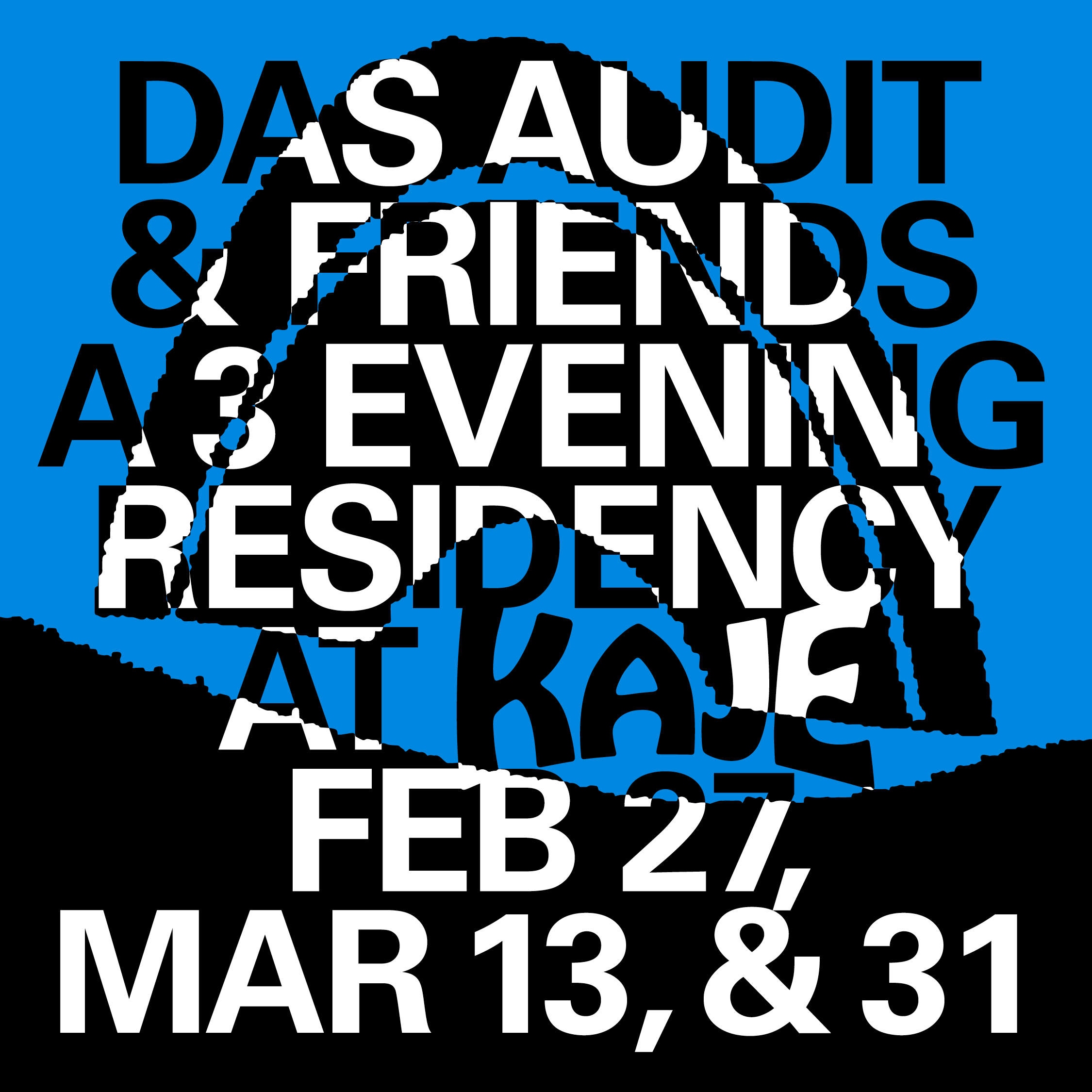 Das Audit & Friends: Gavilán Rayna Russom, Emmanuel Olunkwa
Sun, Feb 27, 2022 - 11:00pm
KAJE
74 15th St
Brooklyn, NY
Das Audit takes over KAJE's gallery space in Brooklyn, NY for six weeks in February-March to mount three evenings of performances. For this opening event, Emmanuel Olunkwa opens with a reading, Das Audit performs as a trio (Eve Essex, Dan Fox, Craig Kalpakjian), and Gavilán Rayna Russom presents a solo electronics set. Multimedia artist Kit Fitzgerald produces live video with analog and digital effects.
The event will be live-streamed on Bandcamp.
Limited in-person seating is available (suggested donation $10), details at kaje.world
This project was supported, in part, by a Foundation for Contemporary Arts Emergency Grant.