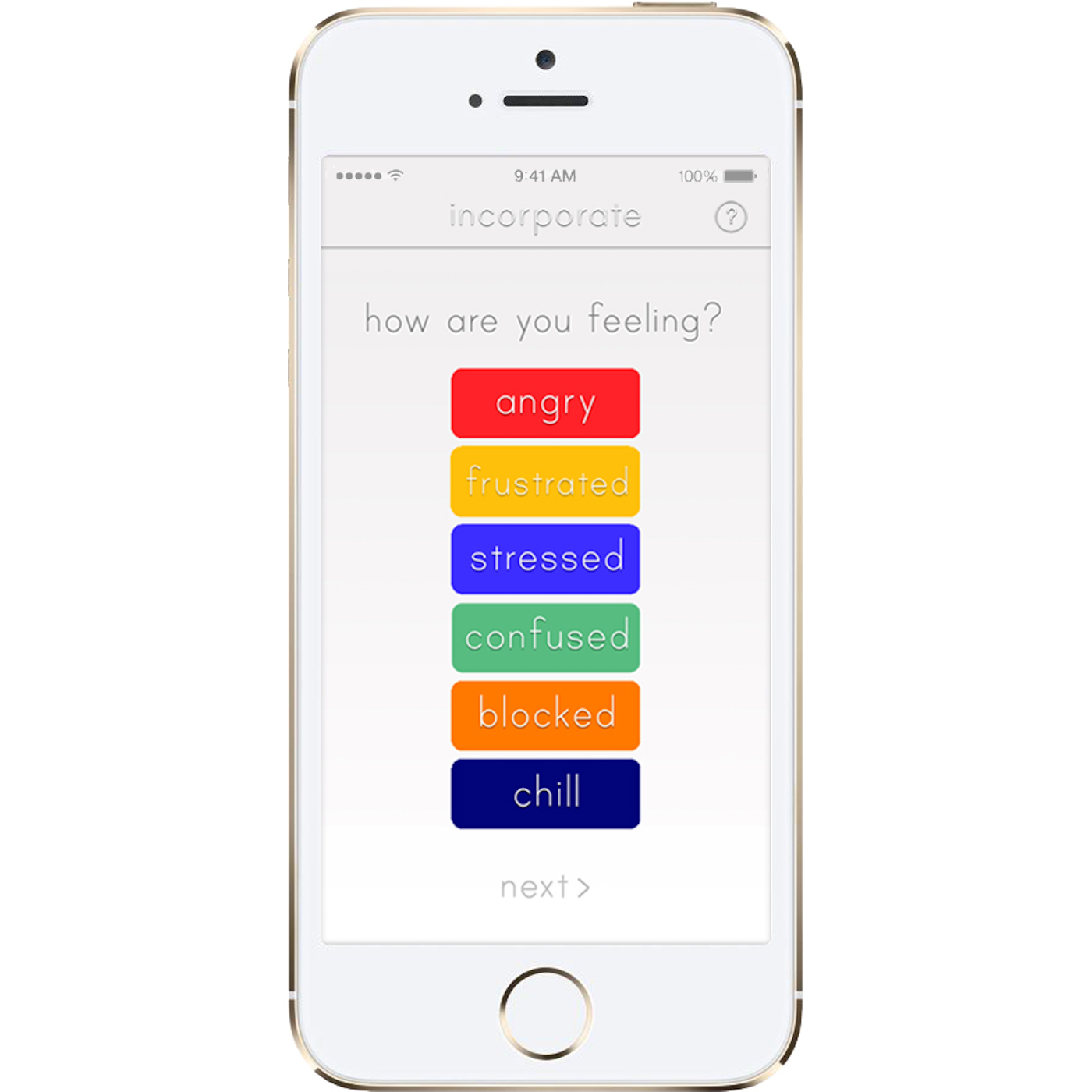 Essex Olivares
Incorporate
Digital, SculptureCenter, 2014
Originally released by Essex Olivares in 2014 as an iPhone app, commissioned by SculptureCenter for the exhibition "In Practice: Chance Motives."
When installed on a mobile handheld device – common to commuters, teenagers, urban subjects, emerging artists, wage laborers, freelance intellectuals and still other persistent producers of digital communication – this objective-free guided meditation encourages its users to practice self-reflection through a series of specially tailored activities intended to reestablish (or rather, generate) tangible connections between an individual and his or her actual surroundings. Posing questions that cannot be earnestly answered by algorithm or automated machine (Are you feeling irritable? . . . lonely? . . . disoriented?) Essex Olivares's unproductive and therapeutically uncertified script for overcoming Cartesian dualism promotes uncomfortable interactions that stimulate internal balance by ultimately dissolving the solipsism of contemporary life – via the selfsame social media channels that valorize consumer satisfaction through instant (and only ever temporary) gratification. — Kari Rittenbach
iPhone app released February 8, 2014
Reissued as digital album February 18, 2022
Narrations by Essex Olivares (Eve Essex and Juan Antonio Olivares). Music written and performed by Eve Essex, featuring Nathan Hauenstein and Christian Weiland, synthesizer.
Live version recorded February 8, 2014, at SculptureCenter, Long Island City, NY. Natalie Galpern & Darius Greyson, vocals; Eve Essex, saxophone & percussion; Nathan Hauenstein & Rhiannon Rielley, synthesizer; James Mercer, laptop; Max Zuckerman, guitar.